Real-world Ask outcomes* of Abacus-calculated Pledge Asks (aspirational) and Goals (expected) compared to Actual Pledges by donors.
Abacus™ uses the low-range Philanthropic Capacity Estimate from services such as DonorSearch, Wealth Engine, and iWave, as well as street research, and other sources. Abacus normalizes
these Philanthropic Capacity Estimates

and computes other bias-free donor data

relevant to your organization

.

The result is a Pledge Ask and Goal you can count on.
*Donor names have been changed to protect their privacy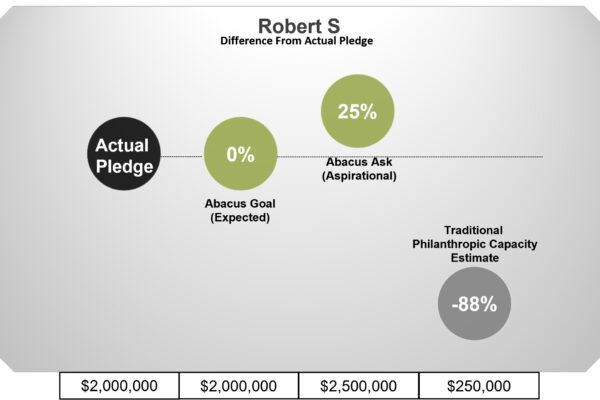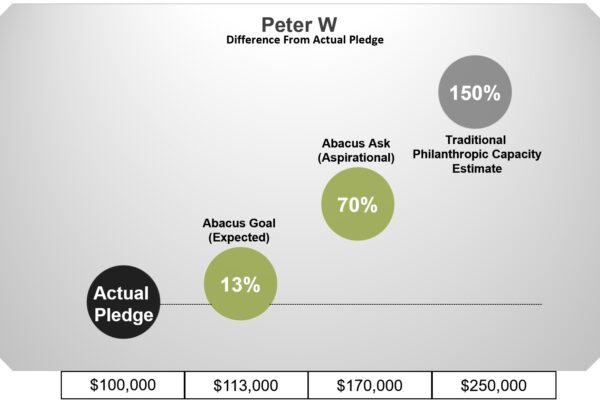 When using traditional Philanthropic Capacity Estimates that are too low or too high to make Asks, you risk leaving money on the table or offending potential donors.
With Abacus your Asks will always be bold yet respectful.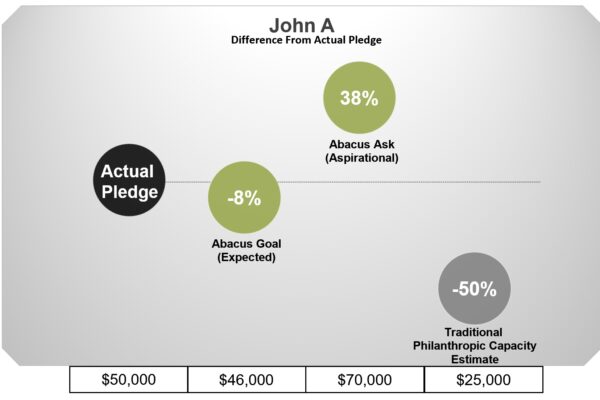 Sometimes Philanthropic Capacity Estimates come close to the Actual Pledge…

but rarely
With Abacus you will always be in the ballpark.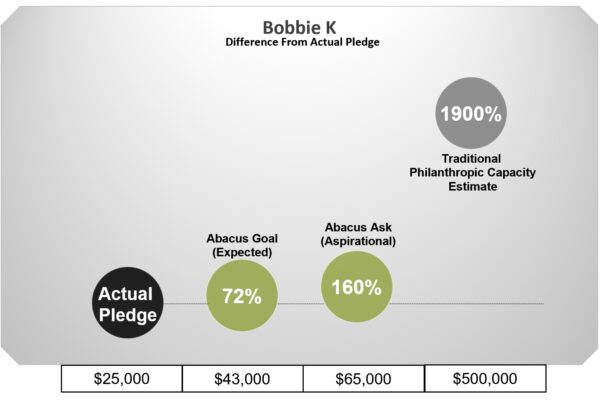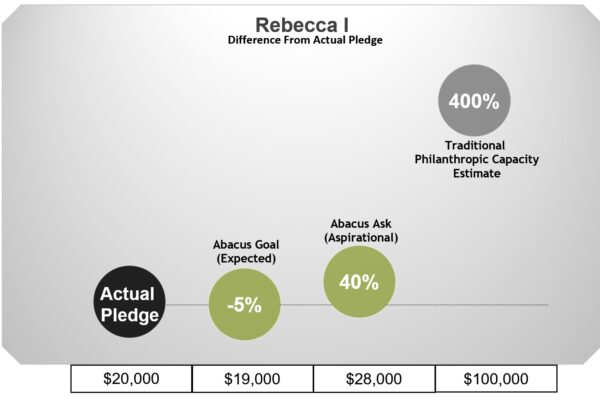 And sometimes traditional Philanthropic Capacity Estimates are wildly off base. The Gift Officer who uses them is flying blindly and may not even know it.
With Abacus

you'll always be confident with your Asks.
Major Donor Calculator Deep Dive
Obstacles, Challenges & Opportunities