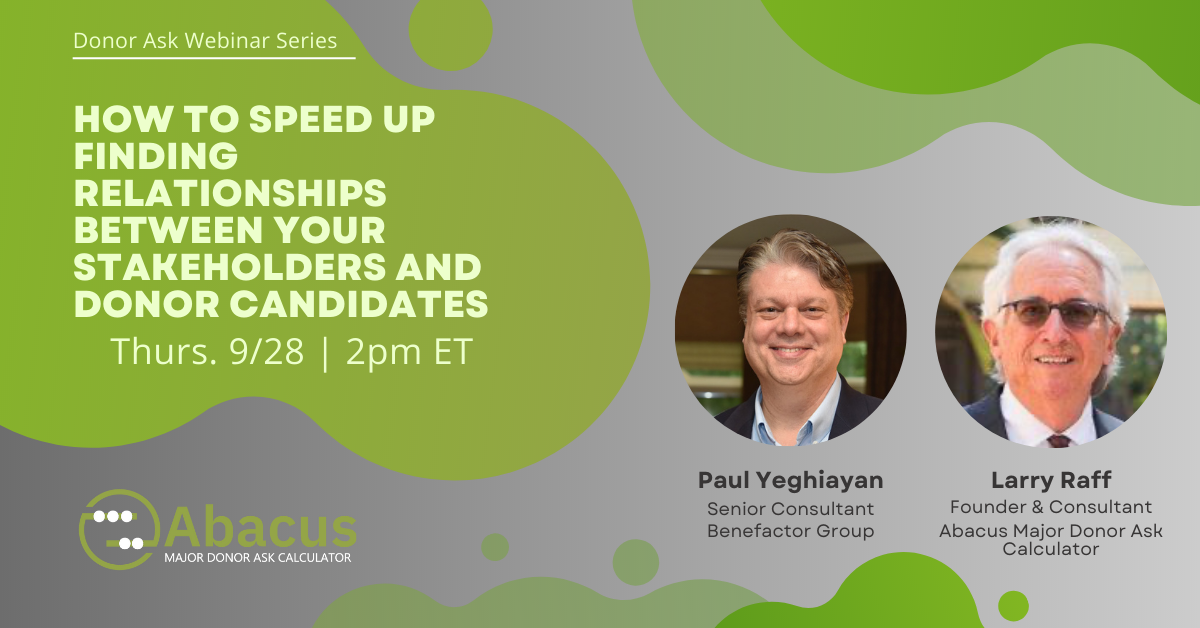 How to Speed Up Finding Relationships Between Your Stakeholders and Donor Candidates
Fundraisers know that having a relationship with a donor is key to moving an annual donor to become a major donor. Often, we need to use the relationships our volunteers and stakeholders have with a donor to initiate a discovery meeting and to grow the donor's relationship with our organization.
Paul Yeghiayan will share his wisdom as a Senior Consultant with Benefactor Group and as the president-elect of the nation's largest Association of Fundraising Professionals chapter in Washington, DC. He is an AFP Master Trainer, a Certified Fund Raising Executive, a Certified Specialist in Planned Giving, a Fellow in Charitable Estate Planning, and is currently earning the Chartered Advisor in Philanthropy designation.