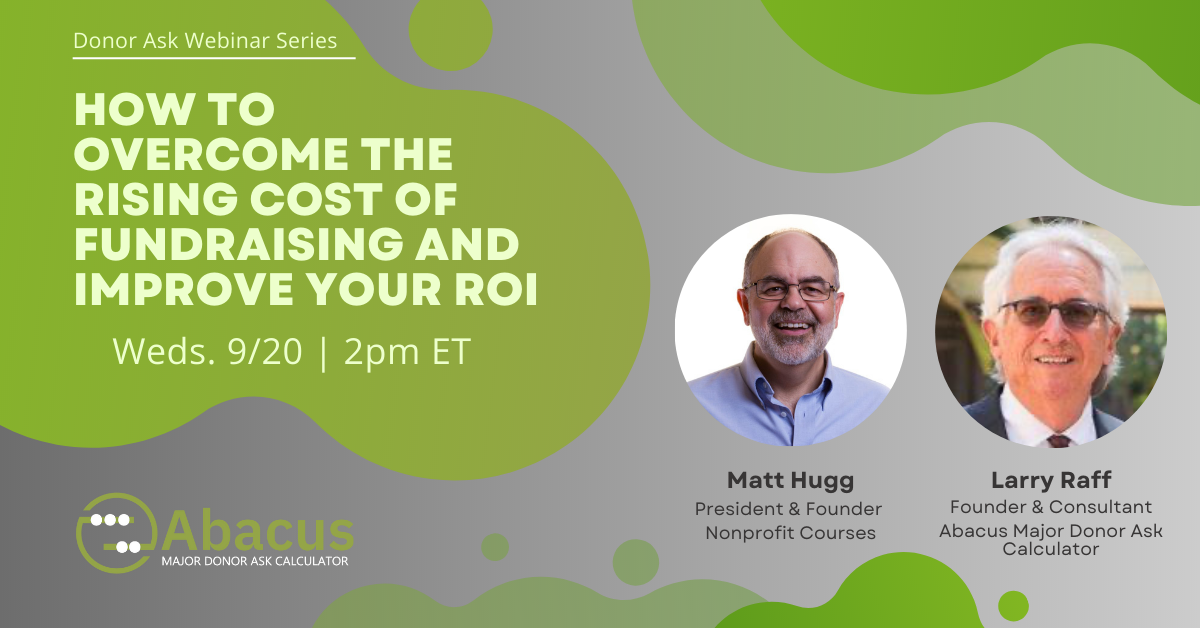 How to Overcome the Rising Cost of Fundraising and Improve Your ROI
Today, more than ever, nonprofits are facing tremendous financial headwinds. Join Larry Raff, Founder of Abacus, in an engaging discussion with Matt Hugg on the steps you can take to put a stable breeze at your back.
Matt Hugg is an author and instructor in nonprofit management in the US and abroad. He is president and founder of Nonprofit Courses, an on-demand eLearning educational resource for nonprofit leaders, staff, board members, and volunteers, with thousands of courses in nearly every aspect of nonprofit work.
Also seen on nonprofit.courses